There is no absolute defense against crime, but a good defense involves taking precautionary measures and increasing your awareness of the risks around you.


Security at Home
Equip all your exterior doors with a one-inch deadbolt or drop-bolt lock. The lock should also have a highly pick-resistant cylinder protected by a guard plate. Change existing locks if you've just moved into a home.
Install a door peephole, or an intercom system, or closed-circuit camera system to identify visitors before opening the door. The peephole should be of the wide-angle type which gives a fuller view of the outside area.
Exterior doors should be of the "solid core" type, which provides a stronger barrier against break-in.
Do not open door until you are sure of the identity of your visitor.
Always double lock door when leaving, even to put out trash, pick up mail or walk the dog. Keep all doors locked at night.
Secure windows and sliding glass doors by drilling a small hole at a downward angle through the interior frame and partially into the exterior frame. Slide a bolt or nail into the hole to prevent the window/door from being opened. You can also equip windows with a lock that cannot be defeated from the outside.
Trim shrubs around windows and doors that could conceal a burglar.
Install exterior lighting or motion sensor lighting to illuminate dark or hidden entry ways.
Consider installing yard fencing to limit unauthorized entry.
Install a home alarm system, purchased and installed by a nationwide reputable company. The system should include door and window contacts, motion sensors and glass break sensors.
Do not leave house-key under mat, in mailbox or in any other area near door. If you lose your keys or they are stolen, replace lock cylinders immediately.
Don't volunteer any information to unknown callers on the telephone. Don't give out your home phone number to wrong number callers. Instruct young children not to give out information over the phone to unfamiliar callers.
Give careful consideration to requests to photograph your home.
If on returning you find a door open or tampered with, do not enter. Leave immediately and notify police.
If awakened at night by an intruder, lie still, try not to panic, and at first opportunity call the police.
Physical Assault
No one method of prevention is completely effective in every situation. Allowing yourself to consider what you would do if attacked may be the best preparation. Also consider the following suggestions:
Lock your doors and windows in your car and at home.
Don't open your door to strangers; require identification of all service personnel.
Always be alert and aware of your surroundings at all times.
Always walk in well-lit areas and walk assertively.
Avoid dark sidewalks and areas.
Avoid walking close to recessed doorways when walking down the sidewalk at night.
Don't fill your arms with packages, always keep an arm and one hand free whenever possible.
Travel with a companion or in groups when out of town or in unfamiliar neighborhoods and settings.
Hitchhiking can be dangerous. If you must hitchhike, try to travel in pairs and be cautious with whom you accept a ride.
If you are attacked - talk with the attacker to show sympathy, deal with him/her as a person; force the attacker to see you as a person and not an object. If anything you do or say makes the attacker more violent - stop doing it!
Do not fight against a weapon-your life is most important. Remember - fighting escalates violence.
If you are carrying firearms, the attacker could gain control of the gun and use it against you.
As a last resort you may use physical resistance. Without warning strike, the groin, eyes, or the Adam's apple of attacker. Don't try to defeat the attacker - just break free and run! Scream and yell "FIRE" instead of help.
Automobile Personal Security Tips
No one method of prevention is completely effective in every situation. Allowing yourself to consider what you would do if attacked may be the best preparation. Also consider the following suggestions:
Look around and under your vehicle before approaching.
Check the back seat of your vehicle before entering and immediately lock the door behind you. Keep all vehicle doors locked while operating your vehicle.
Never leave keys in the vehicle or ignition.
If you are being followed, drive to the nearest police station or open business and honk your vehicle's horn.
Never leave your vehicle running - not even in your driveway!
Always keep windows up and doors locked - even while driving.
Park in secured lots that are well lit and near high traffic areas.
Remove valuables from your vehicle and place them in the trunk - out of view.
Keep your garage door opener with you. If your vehicle is stolen, the thief may attempt to get into your house.
Avoid leaving any information that contains your home address in your car.
Travel Safety Tips
Keep arrivals/departures and itineraries as confidential as possible-inform only close friends, relatives or business associates as necessary.
Cancel newspaper, mail and other deliveries. Arrange for lawn mowing and driveway snow plowing while you're away.
Have a trusted friend or neighbor check home periodically for any suspicious signs.
Set timers to automatically turn on and off lights and radios at varied times during the day and night to give home a lived-in look.
Have a neighbor occasionally park a car in your driveway to give the appearance that someone is home.
Upon entering your hotel room, check windows and the location of fire exits and fire extinguishers. Always keep your windows and doors locked.
Use the hotel safe to store personal valuables such as money, travelers checks or airline tickets. Get a receipt for them.
Leave a light on or radio playing when out to deter burglars.
When in a hotel, do not answer the phone with your name.
International Travel Safety Tips
Select the largest aircraft available, as they are more difficult to seize and control.
Avoid traveling first class. This area is frequently used as a hijacker command post.
Take direct flights to your destination; it reduces your exposure odds to terrorist activity.
Use your name and business address on luggage tags but avoid company identification.
Avoid aisle seats; they make you more vulnerable to the attacks of a hijacker.
Travel light and lock your luggage. Avoid expensive or conspicuous luggage.
Take only essential identification with you (i.e., passport, driver's license). Carry business cards in your luggage versus on your person. Keep your passport with you at all times.
Don't carry a large amount of cash, sensitive or classified information.
Avoid large crowds at airports and move as quickly as possible to an area beyond the first security check point.
Maintain a low profile.
Avoid business suits, dress casually.
In a high-risk country, make sure the U.S. Embassy has your itinerary.
Know how to ask for U.S. Embassy personnel, the police, or a doctor in the language of the country you are visiting.
Know how to use local pay telephones.
Always have some foreign currency available upon your arrival.
Be aware of your surroundings and a possible means of exit at all times.

To install this Web App in your ISO device press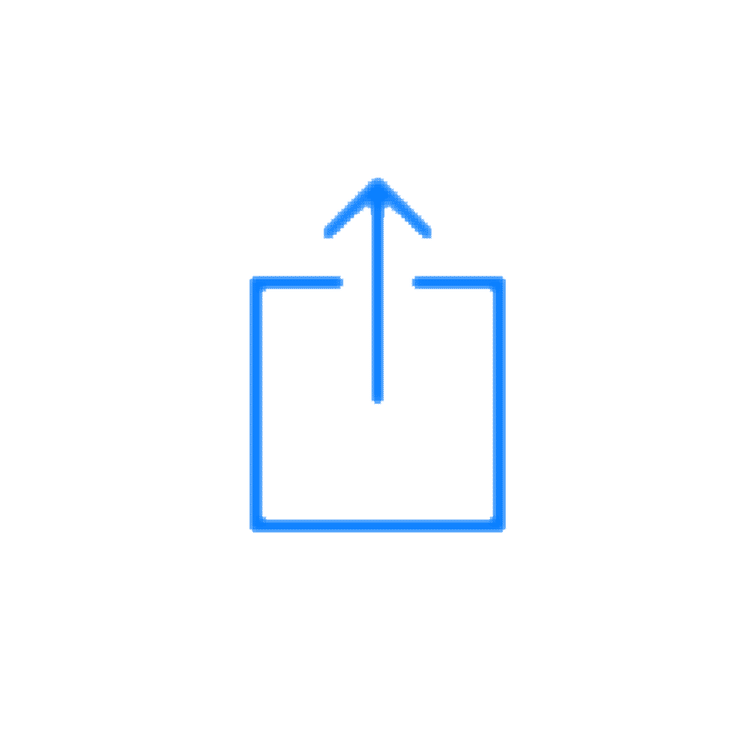 and then Add to Home Screen.